J R Capablanca was a champion in the 1920's. He wrote this letter to his son, age 10 by the time.
This letter can inspire anybody to follow him as a person. Isn't this true for us all....and everybody that comes after us. To be honest and to be a good person! For more about Chess history....follow

this

link.

The envelope was marked as follows:
'For my son José Raúl


When he reaches ten years old and afterwards for therest of his life –
J.R. Capablanca.'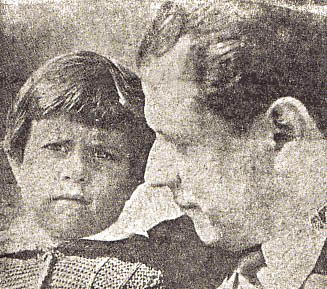 My dearest son,


You must keep this letter to read it again when you are 21 because things that you do not know and understand now you will know and understand then. First of all, you must always respect and love your mother above all else. Try never to tell her lies; always tell her the truth. Your father, writing these lines, has a reputation throughout the whole world for being a very honest man – very truthful and honourable. Try to imitate me in all this. Be studious and strong so that you can defend your mother and your sister with your head as well as with your hands. Whatever wishes you may have to study a particular thing, remember that in any case you must become a lawyer before anything else, so that you can defend your own interests and those of your family.
After you have become a lawyer you can, if you prefer something else, concentrate on whatever you like. Don't forget that the best period of a man's life is when he is a student. As a boy this will not seem so to you, but when you have gone through that stage and reached the age of 40 you will see the truth of what I am telling you. On the physical side, there are two things you must know how to do well – swim and box, so that you can defend yourself at sea as well as on land. This does not mean that you should often fight, but that you must be prepared to do so if necessary.

Try to be a man of wide culture. There is nothing in the world as entertaining as books. It is also necessary to be useful to humanity. If you can avoid it, never play cards, smoke or drink alcohol of any kind. These are bad habits which greatly shorten life and weaken men physically as well as intellectually and morally.

Be an honest and good man.
Your father embraces you with all his love.
J.R. Capablanca.'